At Utbrudd, we are thrilled to have had the opportunity to help Hallspesialisten, a leading provider of plastic halls in Norway, transforming their online presence. The company approached us with concerns about their outdated existing website. So, we took on the challenge to build a new website that wouldn't only have a fresh look and feel, but also drive conversions and help Hallspesialisten grow their customer audience.
What Hallspesialisten needed
The main goal of the new website is to enhance the user experience and provide a seamless and user-friendly experience for visitors. Although our client's existing website had a decent amount of traffic and conversion rate, they wanted a new design that would modernize their online presence, make it more appealing to their target audience and improve its performance even more.
Before the project started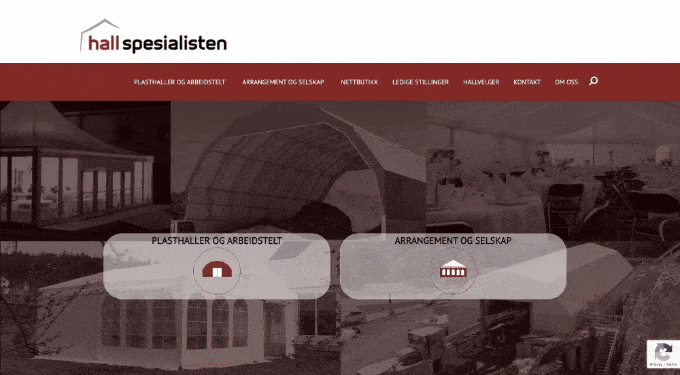 To ensure a successful website redesign for Hallspesialisten, we kicked off the project with a comprehensive analysis of their existing website. Then, we identified several key areas that required improvement, such as:
There was no FAQ page and blog in place. Two critical elements that customers often look for when searching for information about a product or service.
An articulated navigation menu was missing, making it a bit difficult for visitors to find the information they were looking for.
The website was not optimized for mobile devices.
There was an outdated design.
Strategy and tactics
We began by designing a responsive website using Hubspot CMS Hub. We focused on creating a modern, visually appealing design that would attract users and keep them engaged.
In particular we:
Restructured the site's information architecture and created clear categories and subcategories that made it easier for visitors to find what they were looking for. In addition, we created a dedicated FAQ page and blog section.
Optimized the site's loading speed and performance, as well as the website's images. This will ensure that it would load quickly and smoothly on all devices.
Enhanced the website's content to make it more search engine friendly and improve its online visibility.
Strategically enhanced the placement, design, and messaging of call-to-action buttons throughout the website, making it effortless for users to convert.
Redesigned the website's layout and content to ensure that it could be easily accessed and used on smaller screens.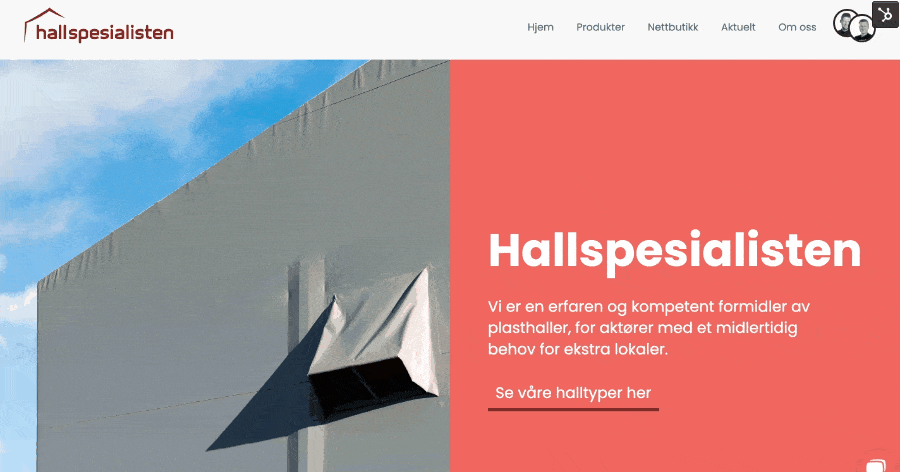 Results achieved
After launching the new website on March 31st, we saw remarkable results as can be seen in the image below. Some of the biggest wins are:
Conversion rate increased by more than 100%, from 3.1% to 6.8%, meaning that more than double of the users take an action on the website compared to before the redesign.
The bounce rate decreased from 39.69% to 36.10%, indicating that users are more engaged on the new website and visit more pages.
Average session duration increased from 1 minute and 36 seconds to 2 minutes and 42 seconds, a growth of more than 68%. So, users are better finding what they are looking for and are potentially more interested in Hallspesialisten's products.
Speed Index decreased from 1.4s to 0.9s, which means that the website loads much faster now. This also has a positive impact on SEO.